As part of MYCO's Annual Vendor Fair and Community Festivities,  the annual Chili Cook Off is right around the corner!
Join us for the food & fun or enter your legendary chili into the contest!
Contestant Entry Information:
Schedule:
Chili Cook Off held on November 23, 2019 at Miami Yoder School.
Set-up @ 10:30am
Public Tasting and voting – 11am – 2 pm
Winners announced at 2:30 pm
Contestant Requirements:
4 quart (large crockpot) or equivalent
Bring your chili warm, ready to serve in and electric roaster/crock-pot
Entry Form and Deadline:
Print/View/Download/Share the Entry 2019 Chili Cook Off Entry Form
Entry Deadline Tuesday November 19, 2019.
Questions?
Please contact Desiree McKnight for more information.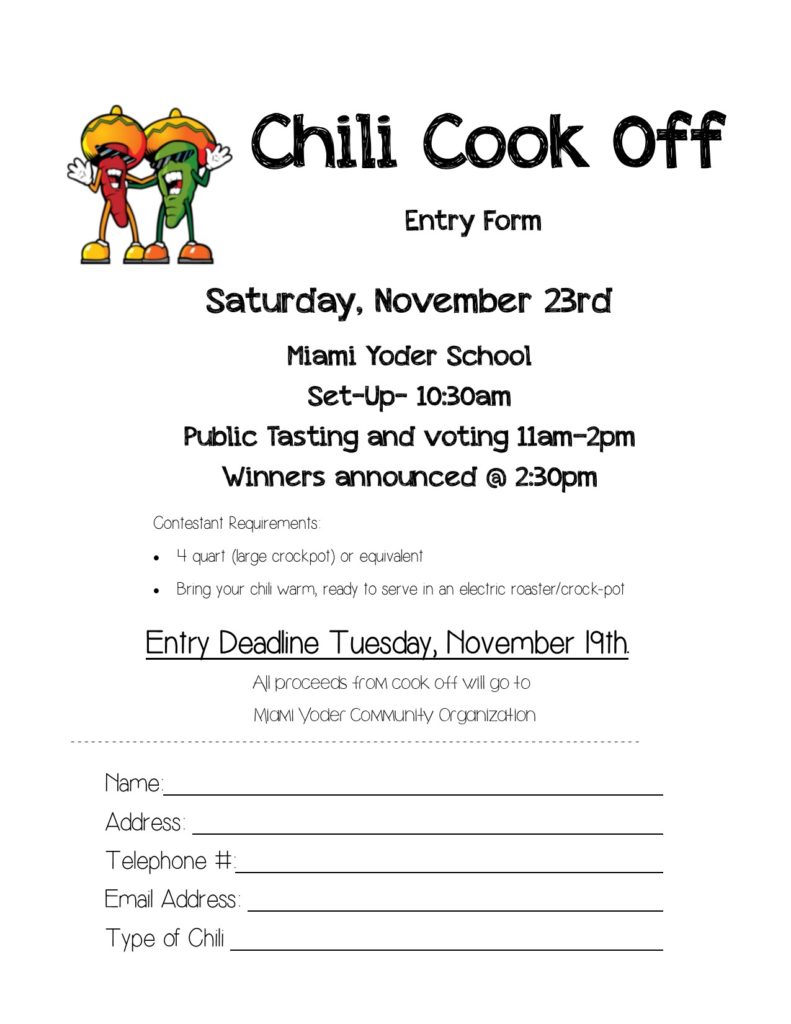 Clubs & Organiztions: MYCO