Join us on Saturday, November 23, 2019 from 10 am to 3 pm at Miami Yoder School for food, fun, picture with Santa and holiday gift shopping.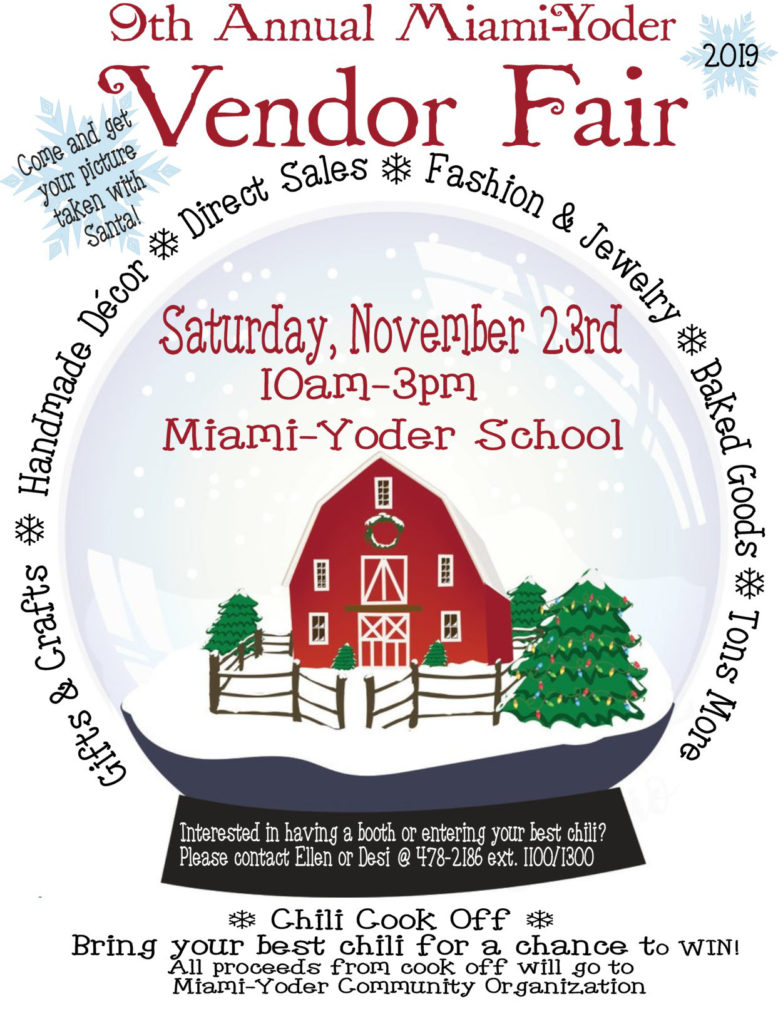 Interested in Being a Vendor?
Visit our Vendor for Fair information page for schedule & costs for securing your vendor space.
Deadline for Vendor Registration is November 15, 2019
Chili Cook Off Entry Information
Visit our 2019 Chili Cook Off page for schedule and requirements for entering your legendary chili recipe.
Deadline for Chili Cook Off Entries is November 19, 2019
Questions?
Please contact Desiree McKnight.
View/Print/Download/Share the 9th Annual Vendor Fair flyer with your neighbor!
Clubs & Organiztions: MYCO